Yes yes, I know this is a totaly pointless award, but my friend Manda gave it to me. To bad the Foil one didn't save, I'd have that up too... *sigh*
I hate what's on the inside
I hate what no one else can see,
I even hate this pretty mask,
That I've woven into me.
I hate what I've done right,
I hate what I've done wrong,
I hate to share anyone,
Who's never been there all along.
I hate when I'm called pretty,
I can't be what you see,
I hate that no one notices,
This really isn't me.
I hate the fun I've had,
I hate the sorrow too,
The fun brings me only more reasons,
To be depressed and blue.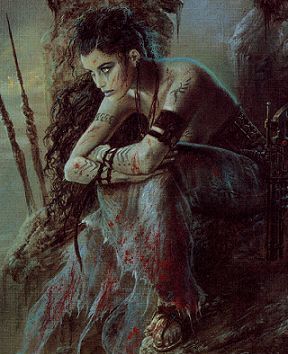 Feel free to enter this site, learn what you want, read what you will. Mostly this site is being made for my poetry, and just facts about me.. And stuff? Yah well thats that. The sites name is Tristens Tears, because well, I at least wish I could cry. Onto random useless facts about me, I like to do things that are creative.... I don't know what to say
Tristens tears,
Sorrows fears,
Hiden behind a mask of happyness,
Alone she lay,
Wishing that her night would come someday,
To Escape,
To jump,
To take the plunge.
To drive the knife deep within her soul,
To cut out the pain...
To heal herself.
Tears so long and blue,
No one knew what to do,
To heal her pain,
To keep her sane,
To let her be herself without hurting,
To keep her in check,
To keep her alone
To make sure she was there,
To keep her at home.